Pelican RALS series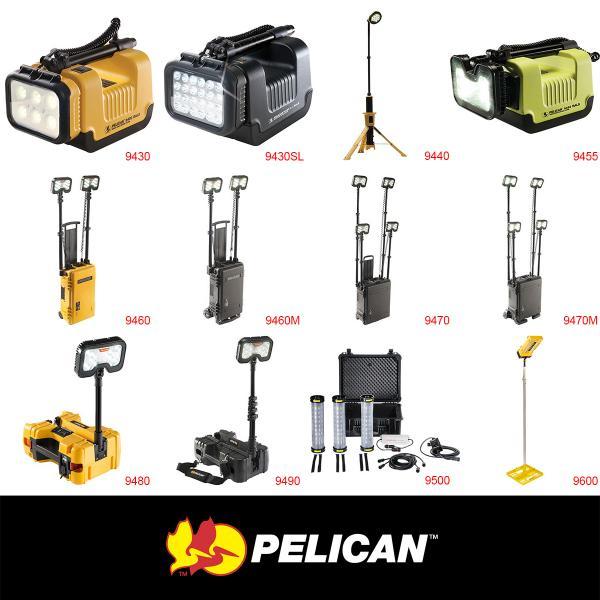 Pelican RALS series
Product ID: Pelican RALS series
Pelican Products Inc. has developed a range of portable high-efficiency lights (RALS: Remote Area Lighting Systems) that use high-efficiency, power-saving, long-life LED illuminators, combined with rechargeable batteries, telescopic extensions and rugged portable protective cases As one, it is not only easy to carry, but also has no trouble caused by generators, and it can effectively provide long-term lighting use. Environmental protection, energy saving and carbon reduction.
Specifications:
Pelican RALS can carry a variety of models for users to choose from, depending on their size and range of illumination.
Model:
9460/9460M
9490
9480
9455
9430/9430SL
9600
9470/9470M
9500
9440
Features:
A full set of equipment can be placed in the box. Easy to move, carry, store and use.
Sufficient power, LED technology, long life and environmental friendly.
The lamp head can be changed horizontally and at different angles without illuminating the dead angle.
The light source is divided into high illumination and low illumination, which saves power and increases usage time.
Certificate:
ISO9001:2000 production quality Certification
Pass various safety tests and provide qualified test reports(except for Nemo series)
Unconditional Lifetime Guarantee of Excellence(except for man-made sabotage,lost,or bulb,O-ring,batteries,etc.)