Rectangle Riot Shield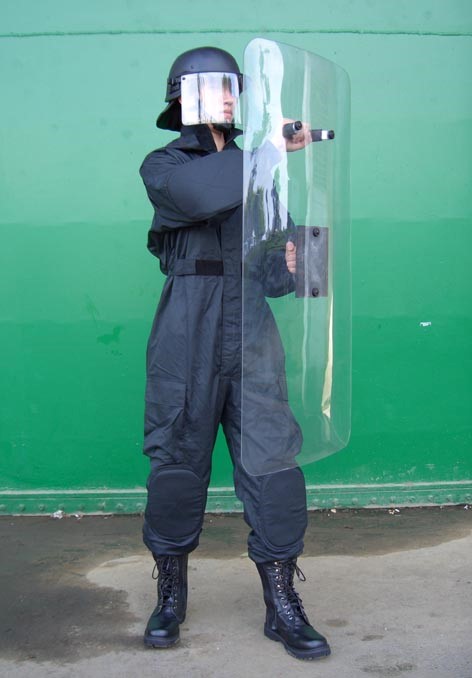 FP501 - Rectangle Riot Shield
Product ID: FP501
The single curve rectangle shield is made of anti-UV transparent polycarbonate plate,and used in almost every country with a standardized police force.
The shield constructed from transparent high-impact plastic to enable the bearer to see incoming thrown objects, so the shield can quickly be positioned to deflect them away from the user's body.
The double hand grips provide sufficient room to accept a gloved hand to handle the shield to defense and attack.
Specifications:
Hand grip & adjustable arm strap (Standard)
Shield Sizes:

Small, W. 55 x L. 90cm
Medium, W. 55 x L. 100cm
Large, W. 55 x L. 120cm
Standard thickness. 4mm
Impact rubber foam pad, thickness 10mm

Different shield sizes are available to be customized.
Features:
Option:

Shield thickness:3mm or 4.5mm.
Two hands grips (photos show below) or hand grip & arm hanger as customer's choice.
ID silk-print words as customer's request.
Carry bag

Branded product.
Sample purchase.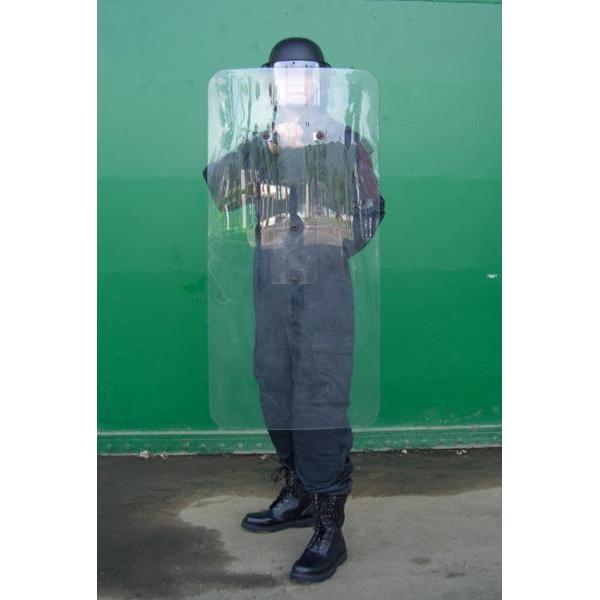 Order Information:
Minimum Order: Negotiable
Branded Product