Mobile Curtain Shield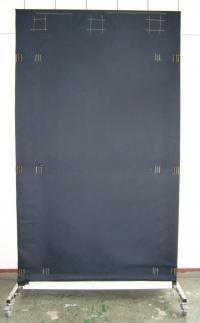 FP408 Mobile Curtain Shield
Product ID: FP408
The mobile curtain shield can be used as a barrier for protection from the explosive. The shield will reduce the risk of injury from blast and flame.
For industrial facilities and workers safety or EOD squad in public area to handle suspect explosive for protection people and property from accident.
Chassis / Bracket: 3 adjustable sizes of height, extendable 4 brackets / 4 casters with break. Moving and adjusting where you want to protect equipment and worker against explosion.
Specifications:
Sizes:

W. 140 x H.235 cm(shield only).
W. 140 x H.250cm(Chassis included)

Color in dark blue (standard) or navy blue.
Sizes and colors are available to be customized.
Features:
Performance: V50 1,450 f.p.s (standard), according to MIL-STD-662F test method, using caliber .22, 17 grains (102g) fragmentation.
Material:

Shield: 100% Aramid fabric and Nomex® or Kermel® fire-resistant outer cover sewn into pattern with handling fasten straps & plastic buckles.
Chassis / Bracket: stainless steel made.

Branded product.
Sample purchase.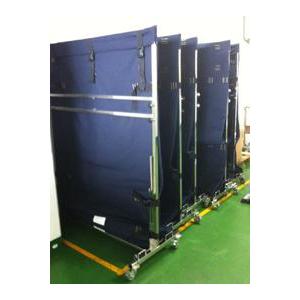 Order Information:
Minimum Order: Negotiable
Branded Product