#9460 / #9460M Remote Area Light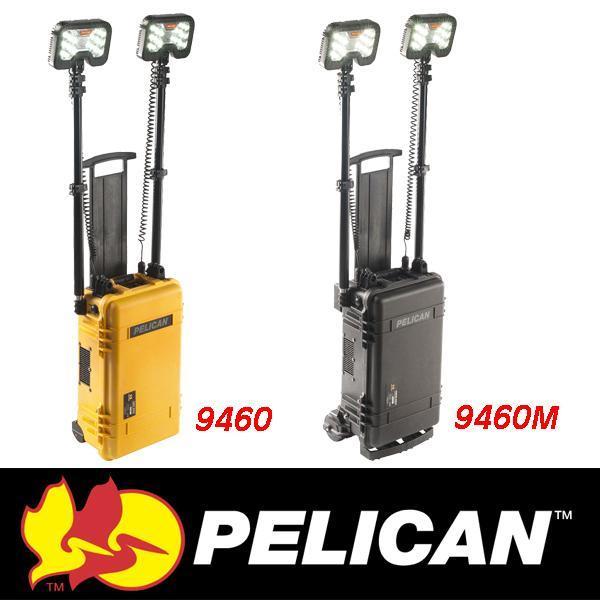 Pelican RALS #9460 / #9460M
Product ID: Pelican RALS #9460 / #9460M
Pelican Products Inc. has developed a range of portable high-efficiency lights (RALS: Remote Area Lighting Systems) that use high-efficiency, power-saving, long-life LED illuminators, combined with rechargeable batteries, telescopic extensions, and rugged portable protective cases. The integration is not only convenient to carry, but also has no trouble caused by the generator, and it can effectively provide long-term lighting use. Environmental protection, energy saving and carbon reduction.
Specifications:
Head (L×W×D):21 x 14.6 x 5.7 cm
Closed (L×W×D) :59.1 x 35.6 x 23.5 cm
Light Head Height (max):79.50" (201.9 cm)
Cord Length:13.78" (35 cm)
Weight:61.00 lbs (27.7 kg)
Body Material:Polypropylene
Head Material:Aluminum
Mast Material:Aluminum
Lens Material:Polycarbonate (PC)
Lumens (High) :12000
Lamp Heads:2
Lamp Type:LED
Number of LEDs:20
Beam Spread:120 °
IP Rating:54
The difference between #9460 & #9460M:
9460's Weight:61.00 lbs (27.7 kg) 9460M's Weight:64.00 lbs (29 kg).
9460M has larger wheels, it's suitable for rugged mountain roads.
Features:
Dual telescoping LED light heads
Housed in a Pelican™ Protector Case™ housing
Silent operation
Cool operating temperatures
No exhaust
Full time battery level indication with low level flashing indicator
Bluetooth® technology remote activation
Upright and lie flat pole brackets
Dual USB power adapter
RoHS and CE Compliant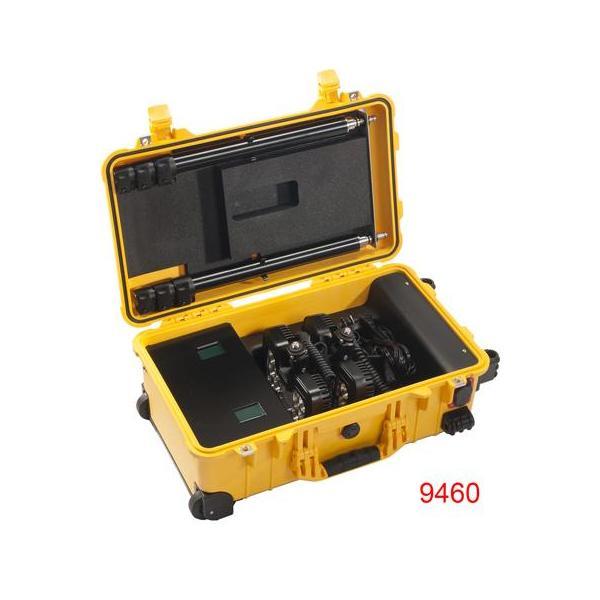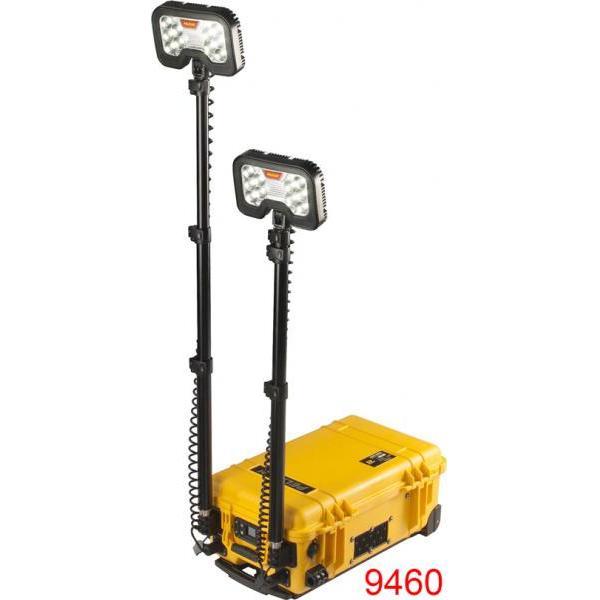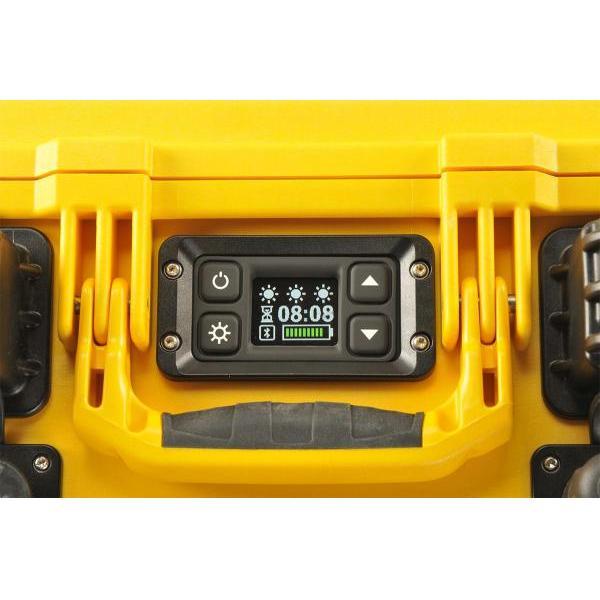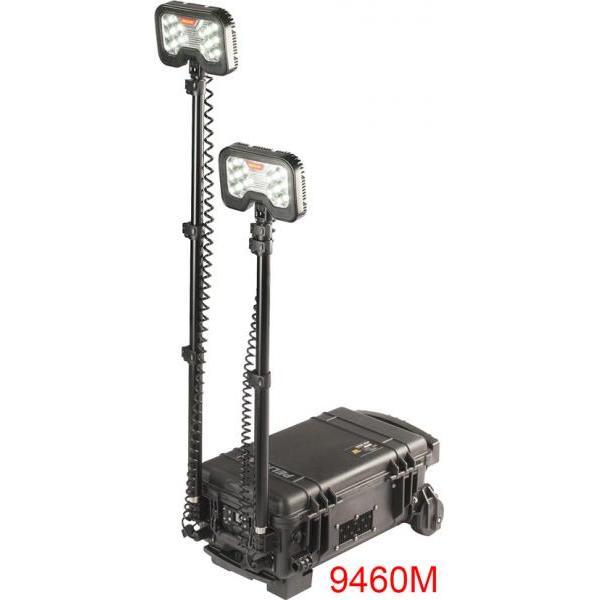 Certificate:
ISO9001:2000 production quality Certification
Pass various safety tests and provide qualified test reports(except for Nemo series)
Unconditional Lifetime Guarantee of Excellence(except for man-made sabotage,lost,or bulb,O-ring,batteries,etc.)